Are you ready to upgrade your daily drive with a new Chrysler, Dodge, Jeep, or Ram model? The next step on your journey to automotive ownership is to decide whether financing or leasing is the best option for your budget and lifestyle. The finance experts at Greenway Chrysler, Dodge, Jeep, and Ram near Joliet, IL can help you make your decision by highlighting the pros and cons of each option. Read on to learn whether leasing or financing is the option that's right for you.
Take a look at our finance and lease deals to see how affordable it can be to take home a new Chrysler, Dodge, Jeep, or Ram model from our inventory.
What Are the Advantages of Financing?
When you finance your vehicle, you will own it 100% after you make your final payment.
If you plan on customizing your vehicle with aftermarket accessories, financing is a must.
You are not restricted to a set amount of miles when you finance, meaning you can drive your vehicle as much as you like.
Disadvantages of Financing?
Finance deals often include a higher down payment, more costly monthly payment, and a longer payment period.
Your vehicle will depreciate significantly the moment you drive off the lot.
While new vehicles come with a warranty, there are items that are not covered.
When Is It Better to Lease a Car?
Lease terms are much shorter than financing terms, meaning you can always have the newest model and the latest technology.
Down payments and monthly payments are typically much less expensive than financing.
Most repairs will be covered by your warranty, meaning regularly scheduled maintenance will be your only concern.
Disadvantages of Leasing a Car?
When you lease, your total mileage is restricted to a predetermined limit. If you go over this limit, you will incur a fee per mile.
Any damage to your vehicle that is deemed more than regular wear will have to be repaired at a cost to you.
If you wish to leave your lease before your period is done, there will likely be a cancellation fee.
Why Choose Greenway Chrysler, Dodge, Jeep, and Ram for Auto Leasing & Financing?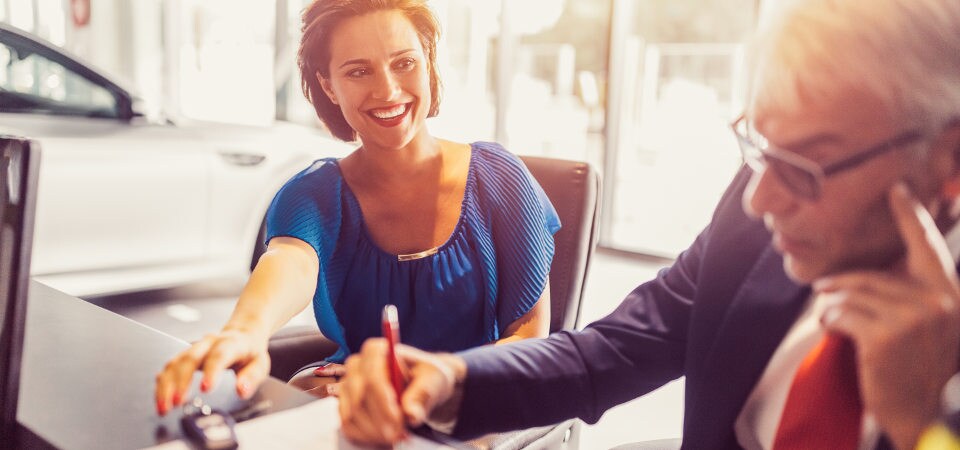 The helpful and friendly finance specialists at Greenway Chrysler, Dodge, Jeep, and Ram near Joliet, IL are always ready to assist you get the vehicle you need at a price you'll love. From our special offers and incentives to our online finance application, we give you the tools to make your car buying experience as simple and enjoyable as possible. Have any questions for our team? Don't hesitate to contact us online or by phone at (877) 727-7650.